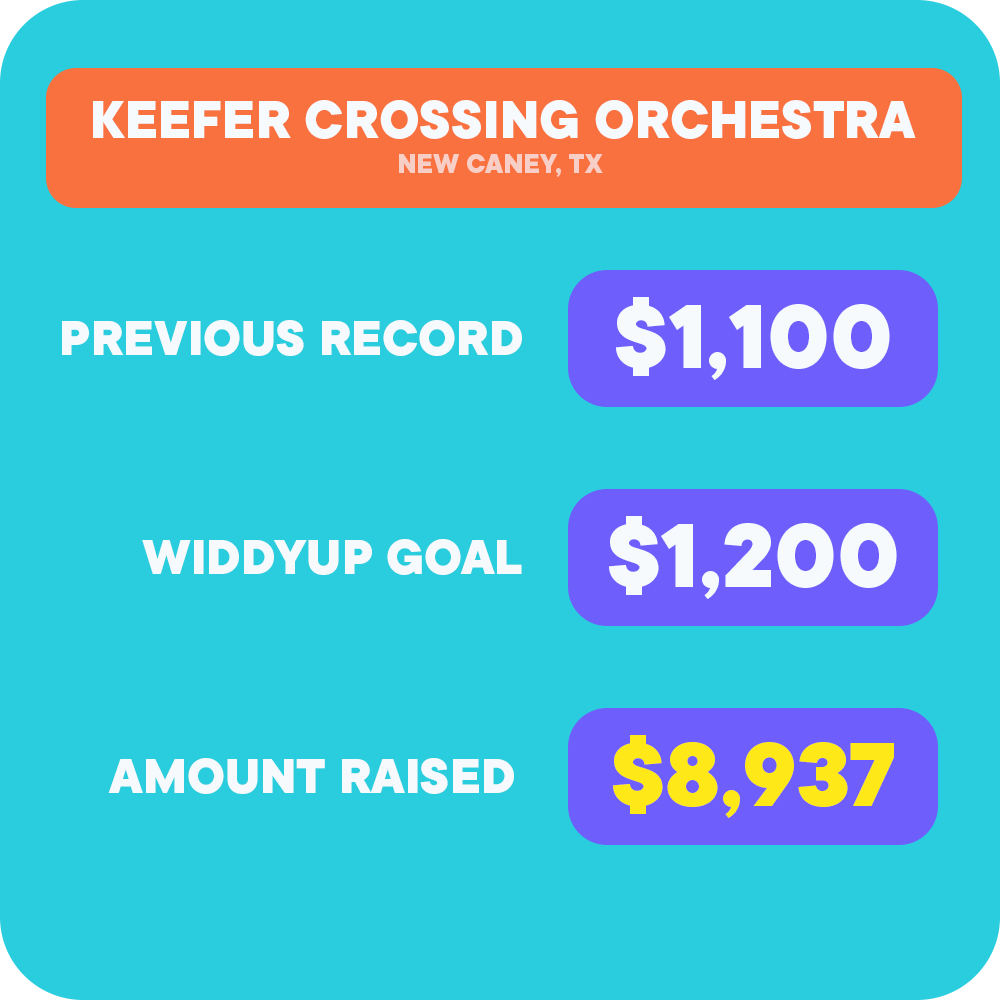 Most fundraising chairs are looking to simply meet their financial goals when they sign up to do a WiddyUP campaign. Beating their fundraising records is a wonderful bonus. But for Kellie Davis, Director of the Keefer Crossing Orchestra, breaking her 18 year record was only part of what she liked about WiddyUP. Her favorite thing was how WiddyUP acted as a fun way to promote their orchestra. Now when she recommends WiddyUP to her fellow band directors she tells them "this is not a fundraiser, it's a marketing tool."
WiddyUP's unique platform allows kids to harness the power of video to capture the awesome work they are doing and share their talent with friends, family and anyone else. When they share their campaign they are also telling the story of their group at the same time. In doing so, every donor becomes not only a patron but a fan and a witness. She told us "the message that we were sending about Keefer Crossing Orchestra…was worth its weight in gold."
We of course couldn't agree more with Kellie. Here are three ways WiddyUP is an awesome marketing tool:
Grow your audience – Our campaigns are fully digital, so your audience doesn't have to be in the same town, state or even country to see your show.
Share your progress – Whether you are sharing training clips before a big performance or simply repeating an annual campaign, your audience is able to note the improvement your kids have made over time.
Tell your story – Pitch Videos are a great way to tell your audience all about your group and what cool stuff you are doing and why you are raising money. And of course WiddyUP videos can be anything you are passionate about. That means you get to both tell your story and show it too.
So not only does WiddyUP take the place of a marketing campaign but it's totally free. In fact, rather than paying for advertisement, you actually MAKE MONEY by marketing this way. So whether you are looking to reach a financial goal, break a fundraising record or broadcast your group to the world, WiddyUP campaigns are the perfect way to do all three.
Schedule your fundraiser today.